Leading Manufacturer of Plastic Tank
Our plastic tank products including our supreme quality Plastic Open Top Tanks, Plastic Round Tank as well as Plastic Square Tanks is widely demanded in Industries as well as households. We manufacture these with high quality plastic materials such as PVC, LLDPE, and PP as well as ensure that we manufacture them strictly following the standards put forward by the industry. These are made by employing the most modern technology to ascertain that they offer the best function of storage and other industrial application without getting affected in quality. These cause no leakage at all because of their seamless make, breaking and cracking free nature and great mechanical strength. These also have excellent finishing.
These are quality tested and are confirmed at several parameters which ensure that these do not have defects and can be durable for almost a life time at the customer's end. We offer them at incredible prices.
We are the leading manufacturer as well as supplier of Plastic Water Tanks of India. We manufacture them in a varied range of capacities ranging from 200 to 35000 liters. These are totally rust & corrosion proof, light weighted, need minimal maintenance. These being seamless are not at all prone to cracks or seepage.
These are very permanent and robust since we manufacture them by means of the most leading technology in adherence to the industrial norms. These are quality tested by our quality checkers to ascertain that they are exactly qualitative as we claim. As a result we have a huge database of satisfied customers who prefer our products every time they are need to purchase one. We offer them at very cheap price as well.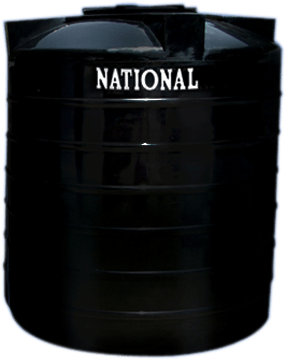 Plastic Round Tank is excellent as overhead tank in domestic and commercial places. These also have wide applications in the industries of several types. These are also excellent for agricultural and farm water storage requirements. We manufacture these in high quality materials that are procured from leading and the most trusted vendors of the market in adherence to the standards laid by the industry. Our tanks are checked for every aspect of quality and are also checked if they do not cause leakage. They undergo mechanical strength test to ascertain that they offer excellent usage without breaking or cracking even under harsh conditions.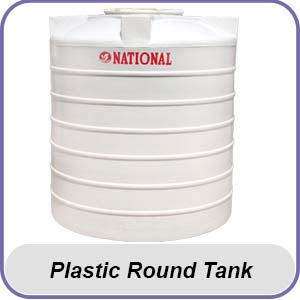 We are the most preferred manufacturer as well as Plastic Round Tank Supplier of India. These have excellent finishing and are supplied at great price range.
We are anchored towards the goal of manufacturing supreme quality Plastic Square Tanks in India. These are manufactured in different capacity range and are very robust and even excellent for industrial usage.
Our Plastic Square Tanks are supreme in quality and are made in as per the standards put down by the industry. These are meticulously manufactured by the utilization of the most innovative technology to ascertain that they provide very dependable and lifetime functionality of storing liquids or fluids. These are resistant to chemicals too.  We execute a variety of quality tests on the tanks we manufacture before dispatching them to the market or client's end; hence our clients can rest assured that these are flawless. We offer these at very affordable rates as well.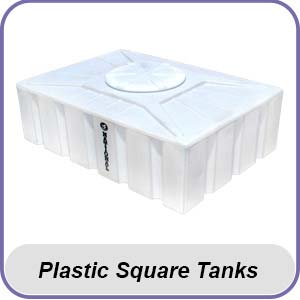 Plastic Open Top Tanks are generally applied for the storage application of water, industrial fluids and chemicals. These are manufactured so precisely that it can be relied on for storing costly chemicals as well as so non-toxic that they can be used to store potable water as well. These are made by means of high grade plastic basic material and are taken care that they obey the norms of the industry. These are available in the 200 to 25000 liters capacity.
These tanks are very sturdy and totally resistant to any chemicals or industrial environment and do not wear off easily or get affected by normal heat. These thus have a very good permanence. We offer as the leading Plastic Open Top Tanks Supplier of Gujarat at excellent rates.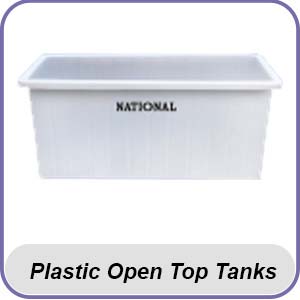 Tag: Plastic Tank, Open Top Plastic Tanks, Plastic Water Storage Tanks, Plastic Tanks India